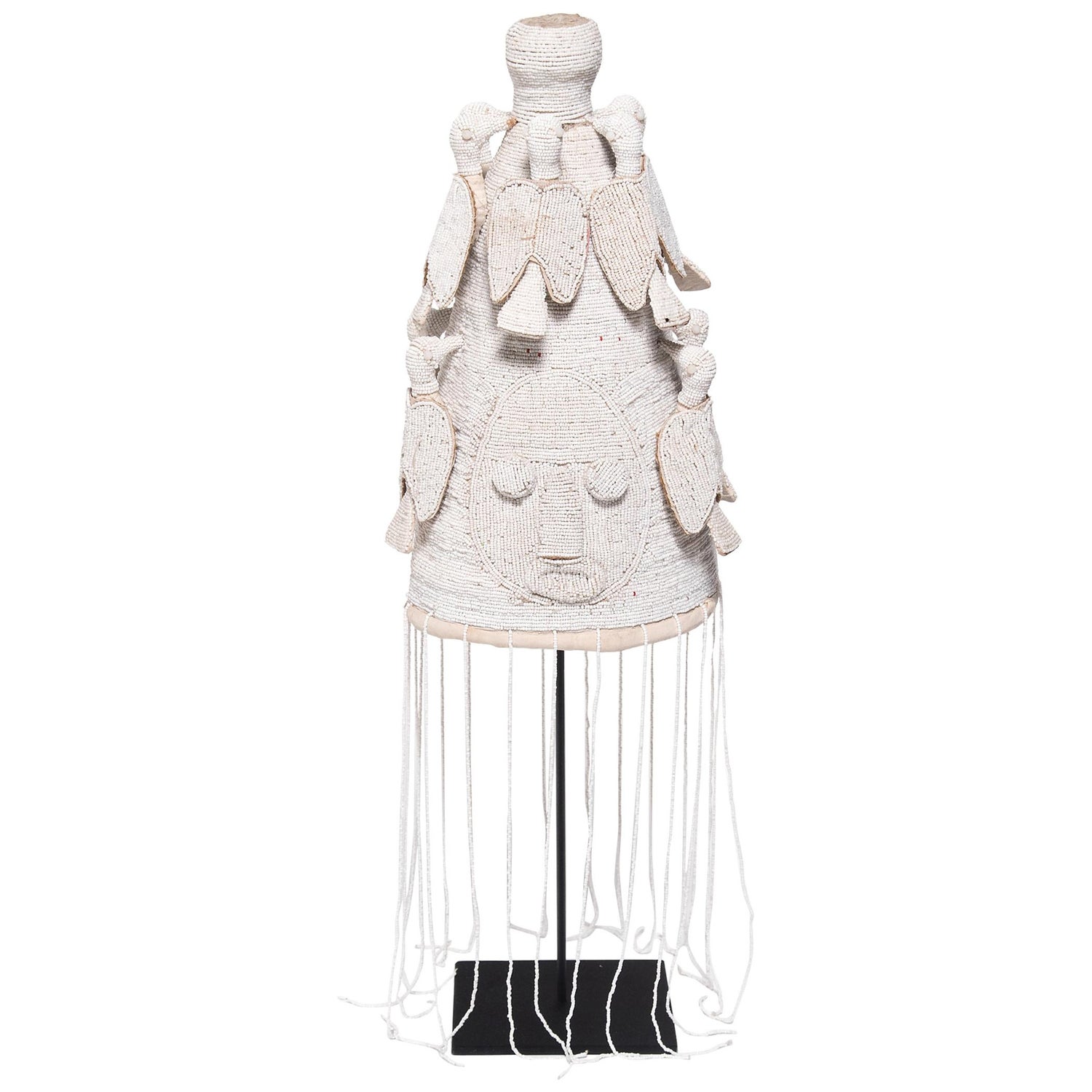 Ceremonial Yoruba Crown (white)
SKU:
The Yoruba Crown (or Ade) is probably the most significant beaded item made in Africa. It is hand crafted in Nigeria and is a symbol of royalty amongst the Yoruba people.


Only male descendants from royal families are entitled to wear one. The delicate beaded veil which descends from the main headdress is particularly significant. As the beads partially conceal the king's face, the veil downplays the king's identity and reinforces his role as Divine Leader, whilst also protecting the King from direct stares. Oduduwa, was the first Divine King of Yoruba people and bequeathed a beaded crown to each of his sons prior to them establishing their own Kingdoms.


The faces on the crowns represent and honour their Yoruba ancestors, The faces serve as reminders of the royal lineage, royal ancestors and the tradition of the monarchy.